Blog
European Youth Olympic Festival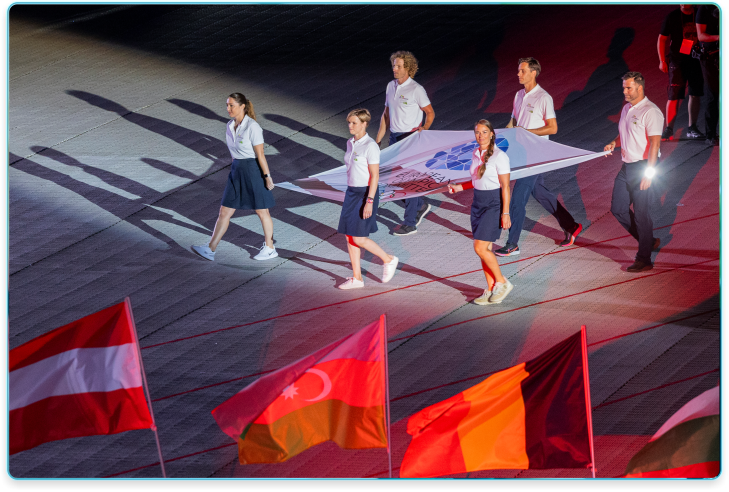 Slovenia is a land of ever-increasing ranges on a global level! Both sporting and economic, not to mention tourism and cuisine.
Archive
I feel Slovenia!


To be a champion


One new writing


February is here!


I am writing to say Hello after a long time


Tea in Ljubljana


7 to heaven


Tina and bear power


E - Technologies


Spring weekend


What I want?


Why so many injuries?


WIN Energy Drink


Observer


Balance


Greetings all!


Team to aMaze HOUSE


To the media


School = Training


Ambassadress for Alpina Watches


Why skiing never ceases to make me enthusiastic?


One night in Portillo :)


Welcome Valerio!


Physical preparation


Concert Vasco Rossi, Stadio San Siro, Milano


Cold and snow in the summer


A tribute to nature.


Invitation from Slovenian president


End of the season!


Summary of the Olympic Games


SLOVENIJA


Kekec land!


Magic Cortina


Untouchables!


Hello my dears!


Hello guys!


Goodbye Finland, Hello America!


Our SLOVENIA!


Before the new season!


Ushuaia ski training


Snow!


Changes!


High jump!


Something else!


Slovenian anthem


After GA-PA!


Unforgettable!


Schladming 2013!


A fairy tale in Maribor!


Heading forward!


Don`t be afraid! :)


TRIBE!


Happy new year!


Good rest for X-MAS!


Skiing fast!


Maja: "Miss u, u little annoying thing! :)"


Beautiful Lake Louise!


Indian power!


Levi! In Slovenian language means LEFT!


Hello! I have a SECRET!


Three times 1st in Sölden!


Hello world!


Once we were little!


Last warm days!


Being on the field with the greatest aces in skiing!


Catch the summer!


Ski often and ski long ...


Olympic medal


Summer 2012


Nomination for "Prince of Asturia".


Team to aMAZE on the snow!


First on the Stelvio, first time Giro d'Italia


Skier of the decade, Cosmopolitan, lack of technology ...


Aloha!


What a luxury! Motorhome Carthago!


Nothing better than coffee with my sister!


"Scene of the crime" !Whistler!


Keep on rocking Anja!


This is it!


Almost at the top!


Bansko!


Over 1000 in Moscow!


Sochi 2012


Armani, for some entertainment!


Windy weekend in Andorra


This time PA-PA!


On the cover of Sport Week!


Lots of sunshine!


A weekend on home ground


Cortina 2012


Never boring!


The right ski`s for the new year!


Before I fall asleep ...


Happy New Year!


Third time Slovenian athlete of the year!


Happy holidays!


Better luck next time ...


Leaving Aspen, going to Lake Louise


Born this way!