Blog
School = Training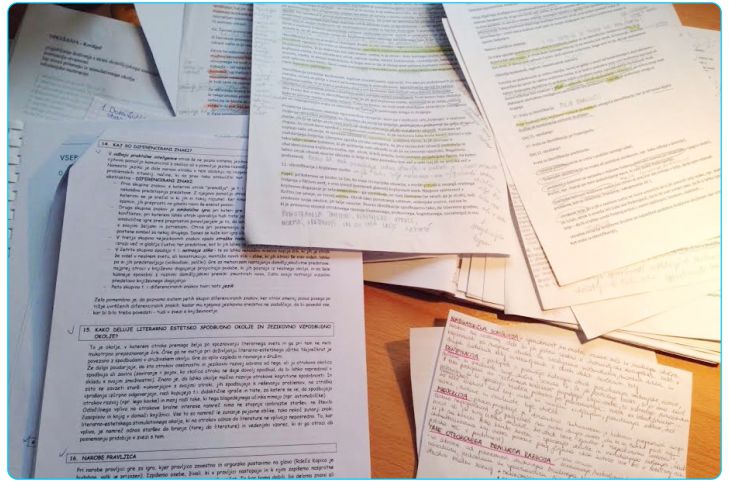 Much time has passed since I last wrote down my thoughts in a journal or blog. Obviously I did not feel the need for this or my schedule was too packed, so I was not even able to.
My "sports heart rate" has already calmed, fatigue - I can still feel it, especially mentally. Precisely because of this, I am intensively dedicating myself to a completely different topic, with which I already fairly "aired out" the brain last year in spring. Otherwise, the beginning is always difficult, so I am asking myself every time - "why do you need this" ... why don`t you go on holiday? You worked enough during the season, and now you deserve a rest ... Then it touches me to recognize that those who are always learning, will always be bright, which is good for any area of ​​our lives, especially for overall health. On top of this it is an endless pleasure when we do not feel it as an obligation, but rather our own choice.
I speak of course of my studies at the Faculty of Education. I am also discovering how important the teaching profession is, from other aspects besides the study. Professional literature that I am conquering is extremely instructive and interesting at the same time. In addition, it is nice to see other things, meet other people, nice to experience and understand other ambiences and different situations.
Children are so different in developing so correct or incorrect management through processes of teaching can have a very strong impact on them. Similar situations happen as I see them when I am planning for training ... how, when, why, sometimes rather less, sometimes more, sometimes almost nothing. And in sport people do not all know how to "dose" properly, resulting in injuries, pain, falls, fears, etc ... Some due to lack of knowledge, others because of the rush, which can be a the result of a failed accurate work during the preparatory period.
How are things in schools? The curriculum dictates the tempo, the teacher must convey the education accordingly. If he delay`s, he must catch up, but he has a variety of "competitors" (read students) in the classroom, which all perceive education differently. Therefore, we are again at the issue of how, when, why, less or more, etc ...
As I am convinced through sport, the basis for the development of excellence, is a well developed broad base of all abilities, and I believe that it can see strong parallels between the planning of training and education and teaching in school.
Learning = Training.
I have never had any problems with this and I can say that I have been a very good student in the areas that were of interest to me. I Conquered, understood, and was achieved things to the detail and sometimes even beyond. Such attitude amazed my teachers (especially in sports, to make no mistake).
But ... Learning ≠ teaching. Here occurs an utterly new situation for me, which I do not know and creates feelings of uncertainty ... But again, from another point of view, it represents an exceptional challenge to put myself in the role of one who teaches the crowd and not the one who learns.
In my mind, the most beautiful and biggest art (figuratively ... the best song, melody, dance, energy) is when both teacher and student learn from each other. I would say to this - This is it!
With best wishes, Tina