Blog
Keep on rocking Anja!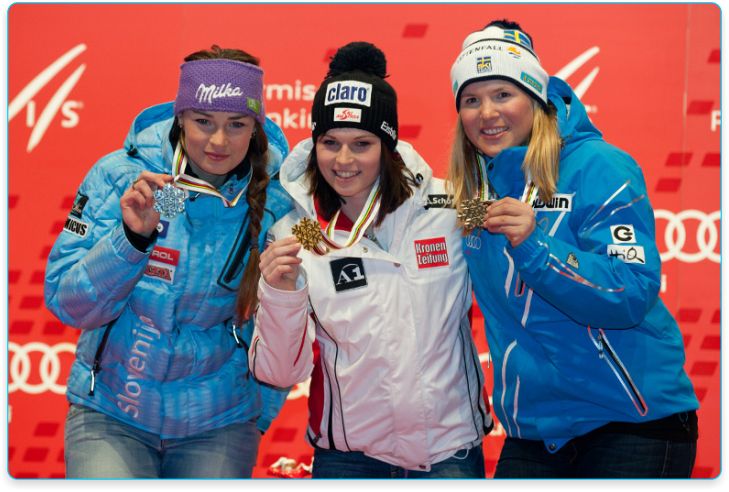 Hello!
Yesterdays chat at MMC was very pleasant. I hope you felt at least a bit what I am actually interested in or who am I ( especially those that exhibit defamation through the media). All this controversy through the media bothers me also and I would wish that it would not exist at all. I would wish for a clean story. Unfortunately, I cannot affect other people who are creating a negative impact and create flair. However, I do agree that we must defend ourselves against lies and not allow truth to win, keep the head down and be offended on the inside. No, that is not the right way if you want to be successful.
The thing has gone through so far that there is no ending in sight, because the media are interested only about this. For me and many of you, this is JUST NOT IT.
I hope that we will find some clever solutions with our ski federation and allow for a better story in the future. If this will not happen, and "what we want - what they want" will continue, please just turn the page or ... go to my blog, where you can directly experience who I am and what I am actually thinking.
Welcome to my world, where only money is a mean for realizing your dreams. At this moment, when we are searching for resources for next season, plays an important role, but me and my whole team are the first that would want that would not be so. It is no accident that a certain song has been rushing trough my head lately ... Jessie J - PRICE TAG.
About Anja:
On the initiative of a commentator Alja ( I would probably inadmissible forgot ) to write something about Anja Person who has completed her career, I wish her all the best, congratulations to the whole skiing career, thanks for her occasional mentoring and I want to say to her ( I doubt that she reads my blog ) that we will miss her and her whole team, with which we always had fun and laughs.
Her fitness coach has also spoken to us in Slovene, wit the Gorenska accent. We were falling to the floor laughing. Imagine how it is when you say Bon Appetit to a Swede at lunch ( because they all understand some Slovene), and he surprises with a smile and a developed Slovenian answer: "Mind your own business". Apparently he had good teachers!
Anja was also a nicely upset when I made a joke on her behalf with greatest care with "Anca Pomaranca" ( "Anja Orange" ). She knew exactly what it means and had a mischievous smile!
In short, beautiful and unforgettable memories, moments of great joy, and above all still a great deal of respect! I hope that she will come to check on us again sometimes in the future :) and for you another story about her, so you will love her even more!
Keep on rocking Anja!
All the best!
Tina