Blog
Nothing better than coffee with my sister!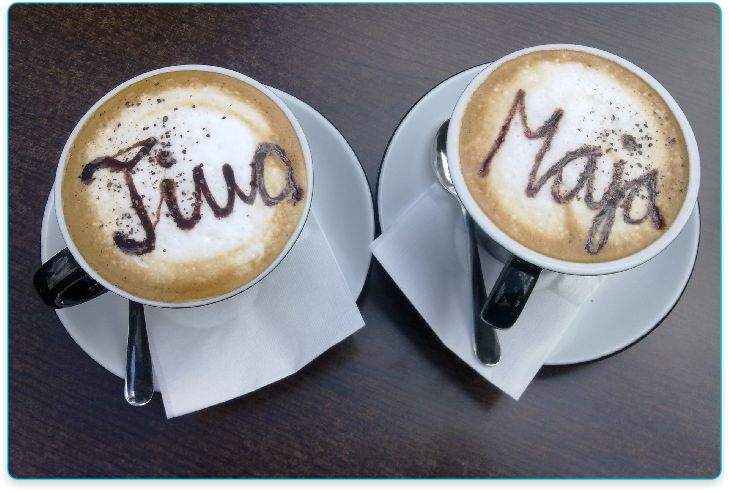 How nice to sit on the terrace, with the sun nailing hard, where good music is playing and the right company is by your side. When you are served with a unique imprint on the top of the foam, you get the feeling that the sensation of welcome and attention is more than you expect.
Urška always takes good care of us.
Tina