Blog
Before I fall asleep ...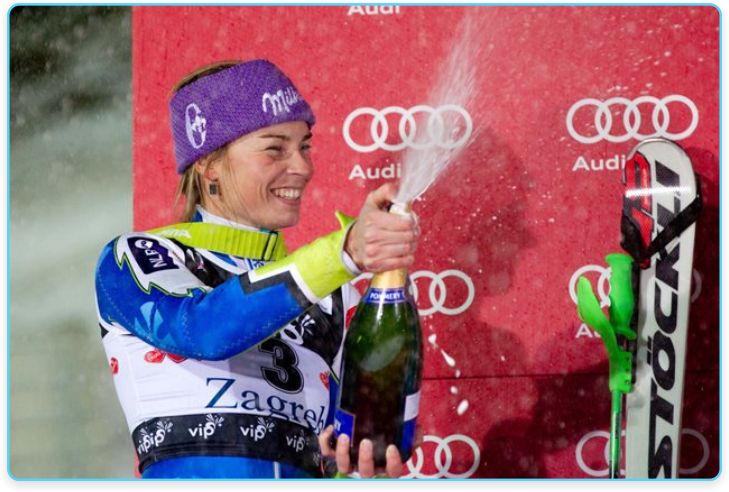 ... I would like to say this after the race in Zagreb: THIS NIGHT, WAS MY DAY! A wonderful spectacle, people were cheering for me, as if I was theirs, second place for the second time this season, or to put it another way - another day in my dynamic office.
Thank you all for the support and wonderful atmosphere, race track and organization that is uniqly created by Croatian alpine skiing enthusiasts!
Following races will take place in Bad Kleinkircheim where I will first do some swimming, and then go skiing! And fast!
Good night,
Tina