Blog
"Scene of the crime" !Whistler!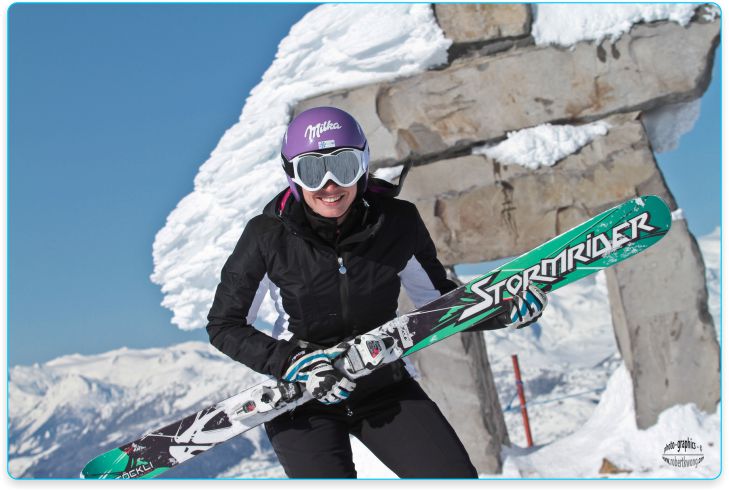 When you find yourself on a mountain top, but do not know which one. When you rise into the air and watch what your line will be. When endless steep is below you, endless overhanging , endless trails that open up different reefs, you realize that it is a true happiness to experience Heliskiing!
Even as children, we were ecstatic when we were wading to the knees. Such days were rare, because the weather conditions in Europe are different. Here in Whistler ( Canada ) the ocean still throws a of snow in March, so the conditions are simply ideal. You can still feel the winter, the snow is dry, temperatures below zero. But not for much longer as spring is coming.
I miss such days which I have experienced here through the competition and the preparatory period, so I would like to thank the company Rio Tinto ( Richard and Jacquie Procopanko ) and the overall organization of the Whistler Cup, who invited me to this wonderful experience at my 20th. anniversary of my racing career. Also thanks to Jože and Marjana Šparovec, who took care of our well being.
It was nice to monitor children's competitions, nice to see the differences, frustration and joy of the young future champions. The selection starts early for sure and I'm glad that the girls won a gold medal for Slovenia. Go team Slovenia!
When we were going to the 2010 Olympic Games in Vancouver, I freed up my mind with the idea that we are going to the Whistler Cup, so reliving my feelings on the 'scene of the crime', such as WhistlerCupa and the Olympic Games is INFINITE!
Greetings!
Tina