Blog
Concert Vasco Rossi, Stadio San Siro, Milano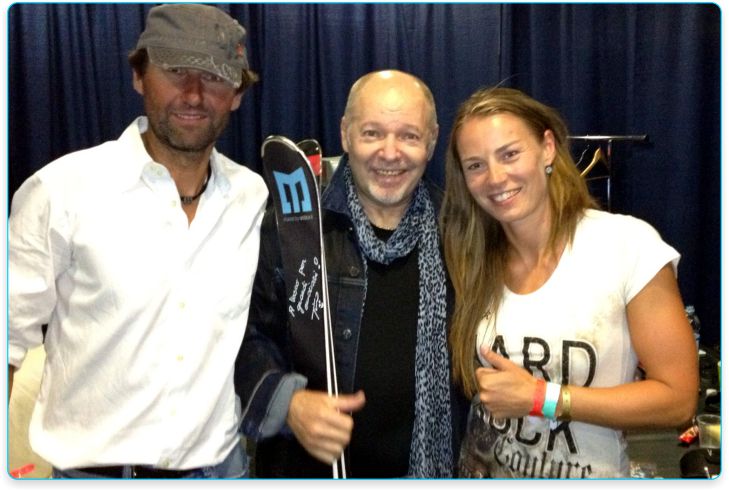 "Voglio trovare un senso a questa storia, anche questa storia be un senso che non la" ( "I want to find the meaning of this story ... even if the story does not have a meaning." ) ... Are the words of Vasco Rossi. I think that each story has a meaning, it just needs be found.
Andrea understands the soul of Vasco for many years and he is always singing his songs. I have been only following him since I understand Italian language.
I loved the simplicity of his songs and just simplicity is a very important guide in my life. He is the idol of spontaneity and simplicity.
Attendance at his concert impressed me, especially that I saw and felt the energy of people who breathe with him. They are the feelings that I know well, when START over the starting wand. I know that then there are many who are breathing with me! But sometimes I can`t hear you ... and I'm missing that.
Concert at the stadium is full of people who are all there for you, only you and no one else; just for you! It would be a dream ... so I dared to steal Vasco`s a moment for a while and imagined what it would be like if it was my concert. Feelings were incredible and emotion was extremely powerful.
But each has his own way. I may not ever have a chance to hear and feel all my fans who would sing "my song" or to breathe with me when I`m speeding down the slope during the race. But even my path is full of wonderful and unforgettable moments for which I can`t even find the right words of gratitude.
I can only say ... W VASCO and BLASCO TEAM!
Tina
Andrea:
I kept the promise of the Olympic Games in Sochi to take Tina at his concert. Even more ... with the help of Tania Sachs, Edoardo and the entire Vasco`s staff, we were even lucky that we got to know him in person!
Under the grandstand of Stadio San Siro, after the concert, I saw the same face that I see in my work with Tina ... Eyes of a winner! It`s all real fans, he's just like you imagined ... REAL! He is what it is!
Thanks Vasco! I gave you ski`s, go ... al massimo ...??? ( Author's Note "Max" in Italian "al massimo" is the title of Vasco`s song )
Andrea Massi