Blog
I feel Slovenia!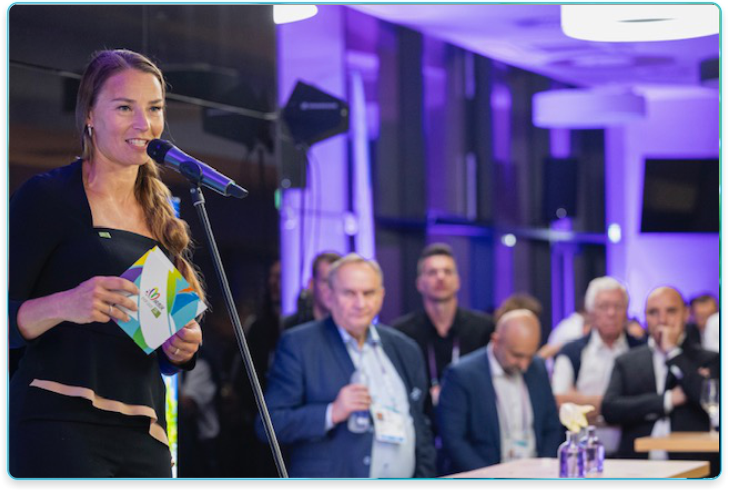 During my career, I traveled all around the world, but coming back home to Slovenia was always the best part. Slovenia was, is and always will be in my heart. That's why I feel proud to be an ambassador of the national brand I Feel Slovenia and to work closely with the Government Communication Office.
The brand I Feel Slovenia expresses everything our land is – a green, successful, creative, diverse country with amazing people. Top sporting achievements, outstanding natural resources, highly developed infrastructure, government support, and sports education in primary and secondary schools are just some of the reasons that contribute to our lifelong connection with sport. Slovenia is full of school playing fields, its mountain huts are full of hikers and climbers, sports halls are visited by professionals and amateurs who have great interest in various forms of exercise, and there are gyms and other recreational centers. Slovenia is a natural sports venue, and its geography allows almost every sporting activity. I grew up in the small village of Črna na Koroškem, not far from here, and as an athlete, I was privileged to take advantage of this. We are a nation of just two million, and it seems impossible that so small a country is showing such strong performances in so many different fields of sport at the biggest sporting events. I like to say it is not a surprise as being active is seen as a high–quality balanced lifestyle.
I'm really happy to be a part of this festival, to welcome you to Slovenia, to Maribor, where I also lived some of the best moments of my sporting career. I'm sure this festival will give young athletes their first step towards Olympic values. My message to young people, and not just the ones competing: enjoy sports, as sports make us happy. It was an honor to be a flag bearer today at the opening ceremony. I set my goals in sports very high, and I see Slovenia developing in the direction of one day hosting the Olympic Games. So my biggest compliments to the organizers, volunteers, sponsors, supporters, the Olympic Committee, the Slovenian Government, and all sports lovers who made this possible. … My speech yesterday
This was also my speech at the opening ceremony of the summer European Youth Olympic Festival that is hosted by Maribor this year!