Blog
Skiing fast!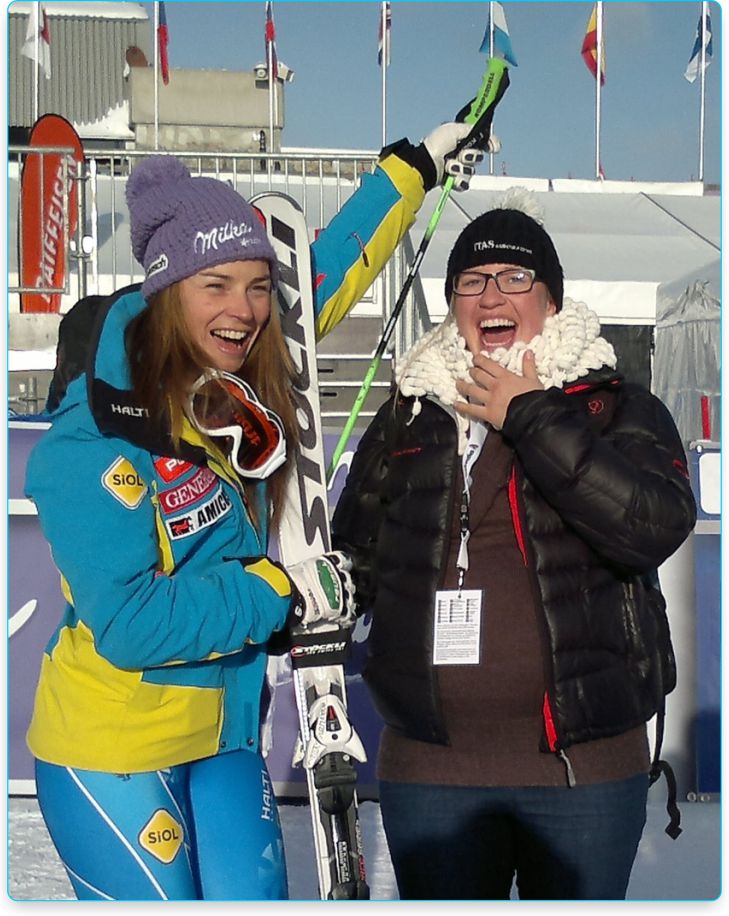 I am so proud of the way I am skiing right now! St.Moritz was one of the most successful weekends for me! Catching European timing was tough, but I managed to stay calm and on fire when I needed to.
I had a nice day yesterday, spending some time in SPA, and driving to Val d'Isere. It is like fairytale here! A lot of snow, nice chalets with lights on roofs! I am happy to be here!
Val d'Isere is a place where I realized "Team to aMAZE" is on the right way. World championships in 2009: after disappointment in the first run of GS, finishing 15th, I managed to attack 2nd run. I made a huge advantage ( 2 seconds ), which put me in second place at the end!
So, I am back again, I will try to thank this place with great skiing!
Let it be, for all nice and hard moments that I spent here!
I am feeling great, season is long. I will try to have fun! So should you! ;)
And I have great news for you... Livio will become a father for the second time! Miriam, in picture, is looking great! I am sooo happy for you guys!