Blog
Hello world!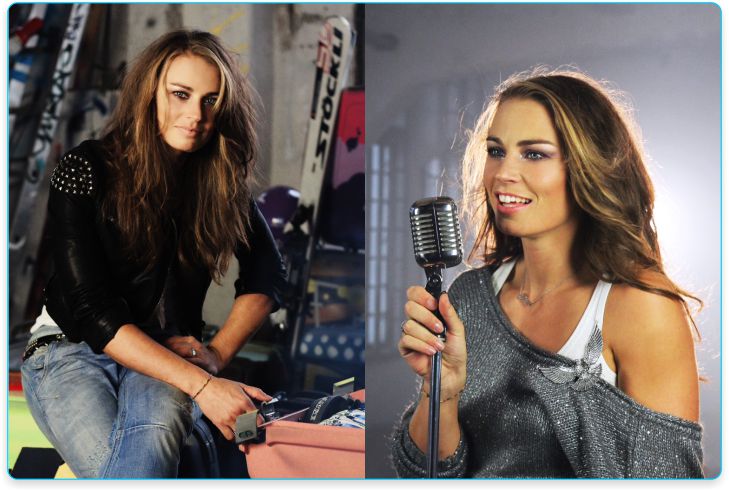 Is there any better way than with a Song to remind my fans at the beginning of the season that "My Rock'n'Roll" is about to begin?
It all started on a summer day at the traditional ''Team to aMaze'' picnic when my friend, Slovenian singer/songwriter - Matjaž Jelen, surprised me with a special gift. He sang us a song about ''My Story'' and said to me that I could sing it too. I Love music, dancing, I love being happy, so that's why this summer, besides having a lot to do with trainings and preparations for the new season, I also had a lot to do with music.
After a few meetings in the recording studio we decided that we should upgrade this whole thing and we asked Raay (Slovenian top musician and top producer) to join our project and he was happy to do it. Initially the song was meant to be a ballade, but Matjaž and Raay rearranged it to a faster song and the product was the song which I liked very much. The song is full of energy, it has strong dynamics and a good message – a song which had me in a moment!
If you're asking why on earth am I doing these things, let me give you the answer...
Because I like to live and I live my dreams! If you're not asking this – even better! :)
At many times the fact that we were creating my own song had encouraged me to get through my toughest trainings. It was a real boost to me, but I also wanted the song to sound good and for that I would like to thank the whole team, especially Matjaž and Raay.
I hope you will like the song and that you'll have a good time listening to it, dance to it and of course cheer for me with it. The slopes are already covered with snow, we have races ahead of us, I am well prepared and I have my top-level ''Team to aMaze'' beside me. It's time to turn on the lights and ...
... let the "SHOW" begin!
PS - You can check the video on YouTube from Saturday on!
Tina