Blog
Tina and bear power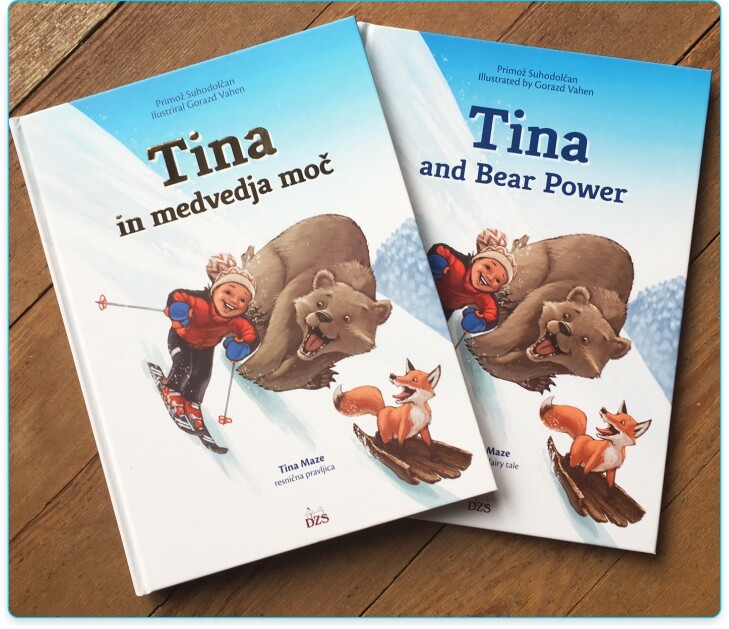 Dear all,
I am proud to present you with a story that is made for my favorite beings in the world-children. I a proud because I know that the euphoria surrounding my achievements must have inspired one of them, a future role model, to become the next Tina Maze.
Just as I was inspired to become the next Katjuša Pušnik or Mitja Kunc when they drew crowds to our village with their every success. To have role models and to become one of them is a mainstay of the national sports tradition. It creates enthusiasm, but the best part of it is that it is passed down from generation to generation. Every year, one of our athletes pushes the wheel of commitment, perseverance, defeats and victories, and shares these with us all.
Sport knows no boundaries, because it rests on overcoming boundaries, while self-discovery beyond all limits represents both an extraordinary challenge and a guiding principle for us athletes.
Growing up in the midst of a beautiful mountainous landscape, where the neighboring villages are hidden from a view by high summits, my faithful companions were excitement, curiosity and a desire to see the world. This is probably the reason why I embraced on the journey presented in this book in the form of a fairy tale.
I would like to thank my parents, who embraced my desires and made this journey possible already in my early childhood. They patiently stood by me and helped me overcome obstacles whenever they appeared, while never letting me do anything halfway. By telling me to always finish what I started, they taught me about perseverance. Thus they gave me an important foundation for success.
It is my hope that you and your children may be guided by the same mentality. For believe me – this approach can make anything happen.
When thing do happen, you will probably say lucky played its part, even though any success will undoubtedly be the consequence of hard work and exerted effort.
On my way, I not only met fozes and bears, but also many wonderful people, on of whom was Primož Suhodolčan, the writer who won me over with his childlike playfulness.
May your reading be consuming and vivid, with a childlike innocence!
With best wishes, Tina Maze
You can order the book at: www.DZS.si or by e-mail: info.narocila@dzs.si