Blog
Summer 2012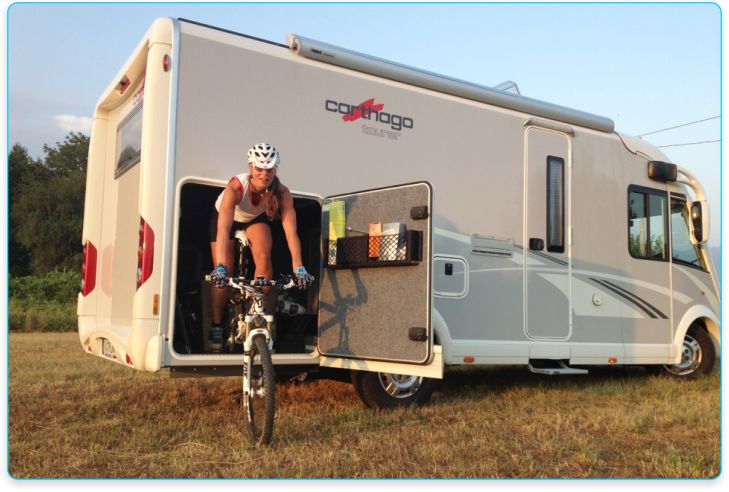 Greetings!
The summer months are the time for me to work hard. The heat is unbearable at times, but they say that what does not kill you, makes you stronger.
After a good dose of stamina training, last week I found some time to rest and enjoyed moments by the sea. I also tested my RV, which is great and a very convenient house. This can also be seen in the photograph. The bicycle is otherwise a mandatory part of my fitness equipment, so one jump and I am ready!
A new cycle of preparation is kicking off and today we summited Mangart. A wonderful trip! Yo can check out more photos, which happened in June and July in the photo gallery Summer 2012!
Tina